Provide Okinawa Wagyu and other high quality Wagyu beef

We provide carefully selected beef, mainly A4 or higher rank of "Japanese Black Beef" with a good balance of lean and fat, that were grown in a good production environment in both production history and hygiene management.

Extra fresh domestic vegetables

Vegetables such as Sangchu, which goes well with meat, and Chinese cabbage used for homemade kimchi, are carefully selected for their taste and safety. We exclusively use domestic fresh vegetables.

Homemade sauce that brings out Umami

We bring out the Umami of Wagyu by separately using 6 kinds of homemade sauces depending on the part of meat and its cooking style.

Homemade soup of Okinawa Wagyu stock

Our soup made from beef tendon, chicken and mackerel stock and our rich cold noodle soup are made from plenty of beef tendon, chicken and fresh vegetables and by simmering them for a long time.

Rich-flavor homemade Kimchi

It is seasoned with homemade Yangnyeon (Kimchi base) based on several kinds of shrimps. We control temperature and calculate fermentation period to have Umami to realize mild taste.
Japanese Beef Chart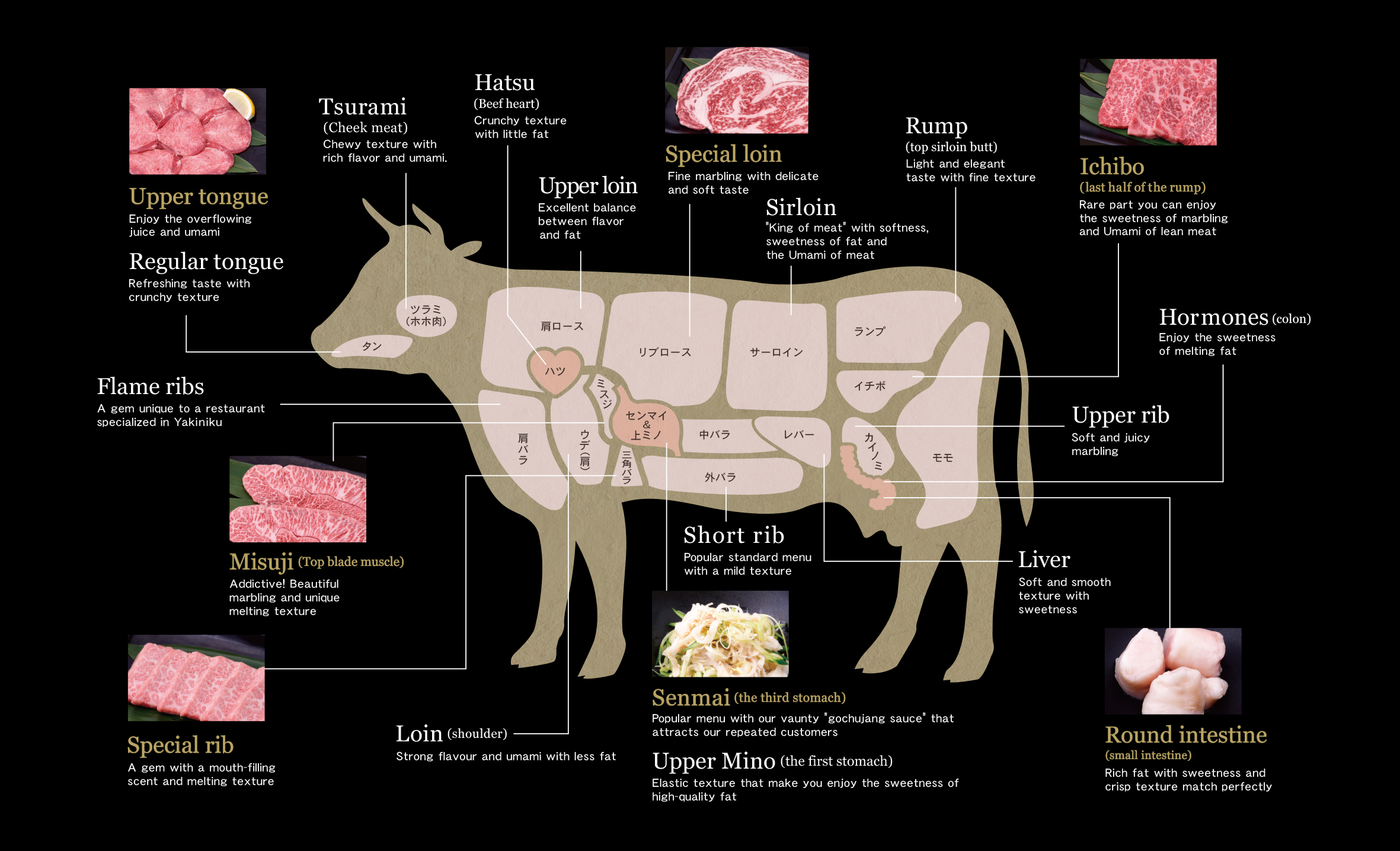 About "Japanese beef"
Wagyu beef

"Wagyu" refers only to the 4 breeds that was improved by repetitive crossing of Japanese native breeds.

Domestically produced beef

Beef (dressed meat) processed inside Japan that has spent the longest breeding period in Japan is displayed as "Domestically produced beef" regardless of the country of origin or breed.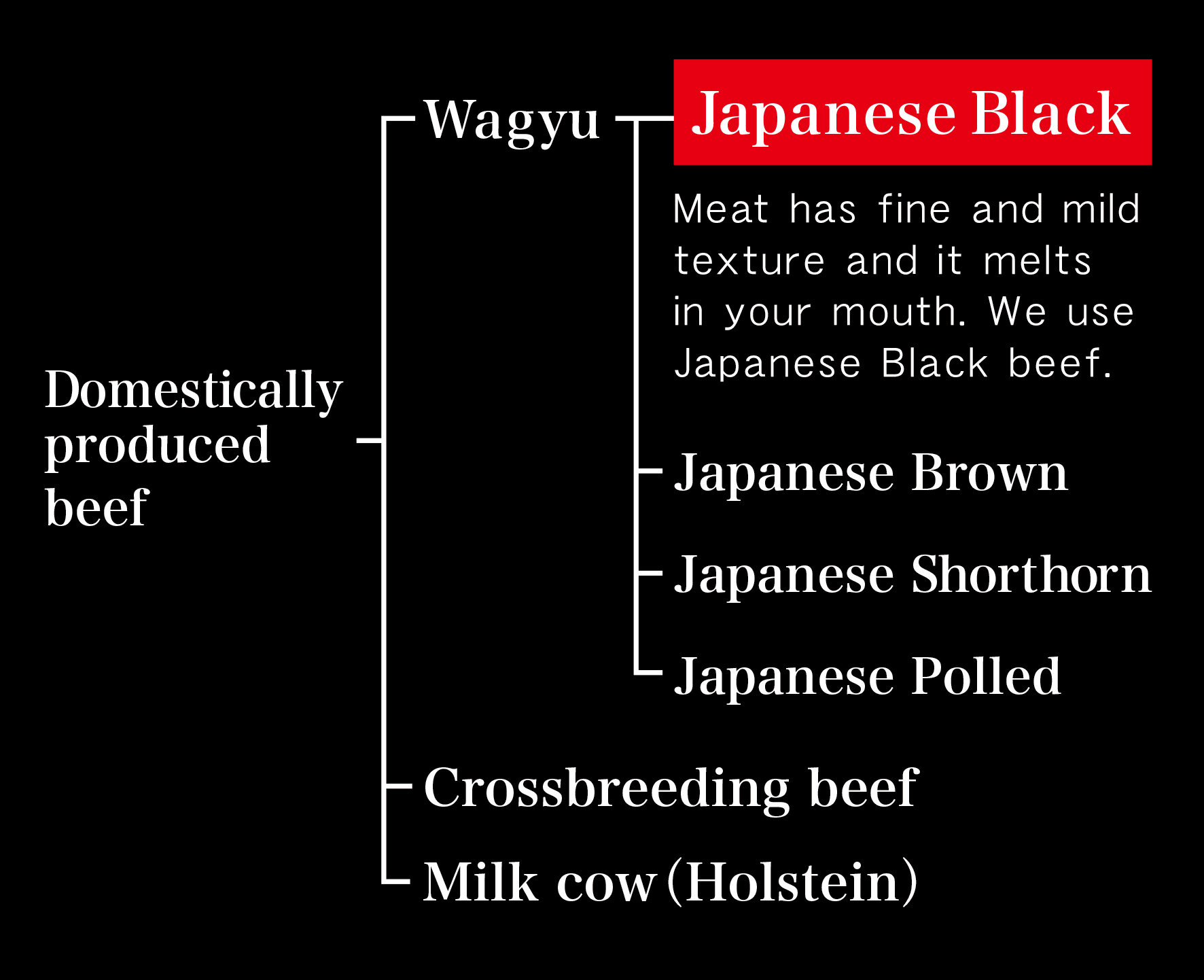 About us
You can visit us according to the number of people and the scenes, such as table seats for one guest or a small number of guests, up to 30!
Our hope
Yukio Oyakawa, our founder, strictly selected "Okinawa Wagyu beef" as well as sauce and vegetables that matches it perfectly in order for our customers to be able to enjoy "safe, premium taste" and be satisfied. We observe the will of the predecessor and devote ourselves to become the restaurant in which our customers can spend happy time over delicious meat regardless of era and just like the name of the restaurant "Dan" which has the meaning of "calm / gather".
Access
2-3-16, Oroku, Naha City, Okinawa, Japan
Information
Address

2-3-16, Oroku, Naha City, Okinawa, Japan
Access

8 minutes by car from Naha Airport


13 minute walk from Yui Rail
Onoyama-koen Station
Parking Lot

11
Phone
Opening Hours

Lunch 11:00-15:00 (Last Call 14:30)
Dinner 17:00-23:00 (Last Call 22:00)
Number of Seats

60
Regular holiday

Tuesday